Connect, The Multi-Channel Experience
Connect with the Mobile Only membership, your future member.
Todays members may love you, but the reality is they prefer to do it at their time and place. At Connect, we realize that Credit Unions have to compete for this demanding membership. Differentiating yourselves starts with integrated home banking channels so what can be done at a teller, can be done within your palm 24x7.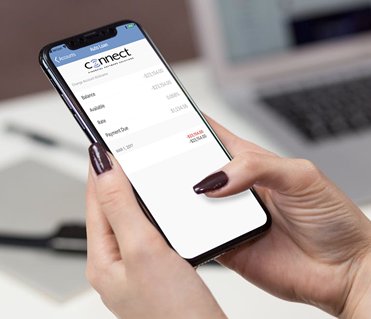 Connect provides the foundation to furnish your members with a comprehensive and meaningful online solution. Deliver the flexibility to create an intimate digital experience across any web-enabled device or PC with our online banking. How consumers choose to engage with their financial institutions is changing, driven by the unprecedented pace of technology. The ability to deliver on member expectations of anywhere, anytime is becoming increasingly complex, and oftentimes results in a fractured experience.
The digital landscape evolves and changes quickly, creating unnecessary complexities managing your often times disparate electronic channels. Asking members for information the CU should already have is a example of basic integration members expect today. At Connect we allow you to choose customized individual solutions with the confidence of knowing you can extend the offering seamlessly in the future. Choose a single product or consider the Enterprise suite, in-house or hosted, the future starts here.
Granular architecture simply allows more functionality and control.
Unparalleled core integration that supports a Portable Branch functional feature set.
The solid foundation of Connect's Digital Delivery suite of solutions, including:
• Personal Financial Management (PFM)
• Householding/Cross-Account Controls
Extensive third-party integration that delivers a functional, unified solution to your members.
Empower cross-platform web-based delivery that leverages responsive design.
Provide the ability to design your digital branch to offer the products and services that best meet your members' wants and needs.
Deliver the capability to take action and perform meaningful financial transactions from anywhere at any time.
Enable your members to make their experience with you their very own, and have that experience be consistent across all web-based Digital Channels.
Establish the foundational framework to build a unified and integrated Omni-Channel solution architecture.
Offer customization options—from simple to complex.
Allow you to choose and integrate your best of breed solutions and partners.
"Altra choose Connect in 2011 because their Digital Delivery vision aligned with our strategic objectives very well. The average age of our membership is 39 and they are mobile! With Connects' suite of Mobile Applications, we provide our members the tools to manage their finances from anywhere anytime, helping them make better use of their time. Since joining Connect, our Digital Delivery Channels have seen tremendous growth, particularly in mobile. We are confident in Connect and look forward to our continued journey with them."
- Mary Isaacs, Executive Vice President and CFO Altra
Connect Mobile Banking Apps
The mobile device is the new front door for connecting with members.
Through Mobile Browser or Native Apps, Connect extends the reach across all your digital touch-points. Make deposits, leverage photo bill pay, control credit/debit card limits, and move funds across multiple institutions. Connect takes advantage of all the capabilities of today's smartphones and tablets. Your members can open new product lines, pay bills, transfer funds, and much more. Supporting Android, iOs, and Kindle assures your members have the choice and flexibility to manage their financial lives on their terms.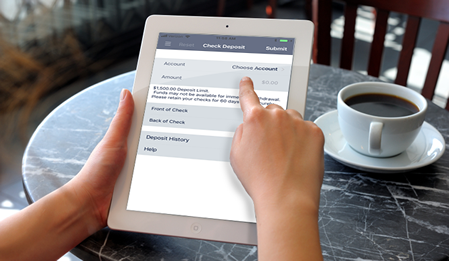 Take advantage of device hardware to support Mobile Deposit, Picture Pay, Credit Card Controls, Location services and more.
Extend your branch network without building more physical locations.
Responsive Design allows your members to have all the benefits of desktop access.
Stay Connected to your members with Targeted Marketing and Account Alerts.
Identify where and how your members are Connecting to you with powerful reporting tools.
View e-statements, check images, purchase rewards, offers, and more.
"One Nevada has an automation focused member service strategy and it requires a partner that can adapt to meet our needs. In 2007 we quickly discovered that no one had the flexibility we needed, so we contracted for digital services with Connect. Our long-term technology partnership for on-line and mobile banking solutions is primarily based on Connects continual integration of complimentary products and extensive customization capabilities."
- Pete Jenkins, SVP Administrative Services, One Nevada
Connect's Online Account Opening
Provide a centralized, connected Multi-Channel new member capability with 24/7 availability
Connect supports your member acquisition and growth strategy by allowing prospective members to join your institution from the convenience of their PC, smartphone or tablet. Extend the Connect solution to include in-branch, call center, or remote (SEG) delivery to optimize your member growth opportunities. Connect provides a Multi-Channel Digital Delivery solution which allows you to acquire new members 24/7.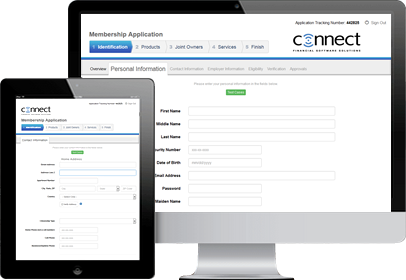 Providing a fully paperless, automated qualification and screening process assures increased accuracy, convenience, and ease of use for your members. Connect and open the door to cross selling and loan qualification and presentment, providing greater value to your members and improved conversions for the credit union.
Automate membership qualification, workflow, and document presentment.
Deliver Direct-to-Core integration to provide optimal automation.
Offer Multi-Channel access including browser, mobile, tablet, and in-branch.
Fund from multiple sources—ACH, Card, in-branch, and mobile deposit.
Include existing member product acquisition.
Connect automates and simplifies the account opening experience for your members.
Multi-Channel delivery provides a consistent experience for your staff and members.
Create a custom workflow that makes sense to you.
Photo Account Open capability reduces manual data entry for your members.
Connect Targeted Marketing
Connect with your members
Targeted Marketing assures you have the reach to deliver relevant communications across your entire Digital Channel. Whether presenting offers for new products, general announcements, or new features, Connect keeps you in touch with your members. Target Marketing extends your marketing and member communication capabilities across your Digital Delivery enterprise. Leverage the power of your MCIF or CRM systems to drive targeted communications and meaningful offers that span your online delivery channel, web, mobile, or tablet.
Provide marketing and communication tools that span your Digital Delivery Channel.
Leverage existing MCIF or CRM systems to offer relevant messaging.
Optimize your Digital Channel reach to assure consistent and meaningful communication.
Maintain engagements and contact with your members across all your Digital touchpoints.
Consolidate disparate marketing tools to improve the consistency and effectiveness of your campaigns.
Target specific delivery channels or the entire Digital suite.
Connect Cross-selling, Loan qualification and Presentment
First encounters are everything, simply Connect with members from the start to finish.
Engage your prospective members more deeply at that critical first encounter! Connect extends new member Account Opening solution to open the door for cross-selling, loan qualification and presentment. Provide greater value to your members and improve conversions for the credit union with Connects Cross Selling. Connect Cross Selling add-on with Connect's Online Account Opening solution enables trade-line prospecting and cross-selling, qualification and presentment of loan products delivered across all your Digital Delivery channels 24/7. Providing a fully paperless, automated qualification and screening process assures increased accuracy, convenience, and ease of use for your members.
Extend the Connect account open solution to include multi-channel loan acquisition.
Support automated loan pre-qualification and presentment.
Automate trade-line review and present relevant credit union product alternatives.
Integrate with Loan Origination systems (LOS) to support optimal automation.
Offer Multi-Channel access including mobile, tablet, and browser.
Connect Cross Selling increases loan acquisition within the account opening workflow.
Multi-Channel delivery provides a consistent, always accessible experience for your staff and members.
Direct-to-LOS integration improves efficiency and aligns with your lending business rules.
Connect automates cross-selling, loan pre-(?)qualification and presentment.
Connect Enterprise
Open new accounts, add new member products, and connect it all with access into Home Banking!
Connect the bridge to endless possibilities by delivering custom development capabilities. Offering a full array of development resources expands your ability to supply the services important to you and your members. Connecting the dots begins with access to our software development organization, giving you the ability to customize areas of the Connect Enterprise Suite or create your own functionality.
Provide the flexibility to match the current digital suite or create new applications.
Enable cross-application integration to create a intuitive member experience.
Support complex channel consolidation projects.
Extend the current digital enterprise solution to meet your unique needs.
Connect Enterprise allows custom capabilities that make sense to your Credit Union.